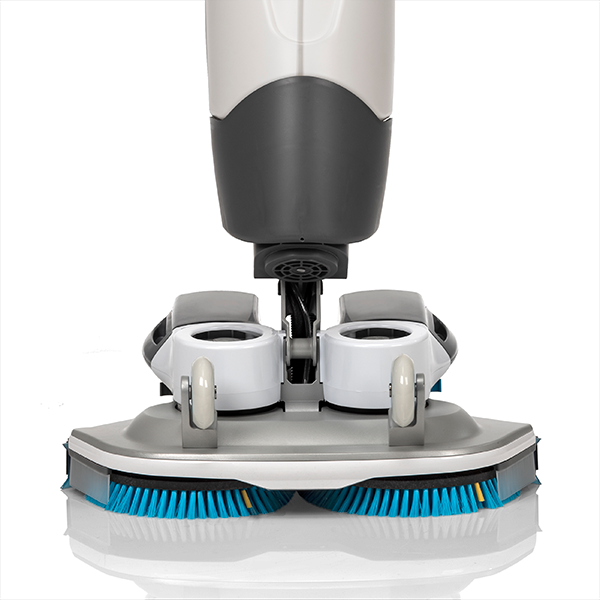 The i-mop floor scrubber contributes towards The Elmsleigh Centre's sustainability initiatives
Elmsleigh has, in the last year, been using the revolutionary i-mop floor scrubber as part of enhancing the cleaning specification on site. Not only is the equipment innovative, but also has benefits in terms of reducing environmental impact by over 75%, needing less than half the amount of water compared to a traditional mop and bucket, plus social value, with water donation each day to poorer countries through the Made Blue foundation.
With regular cleaning using the new dosing system the shopping centre has been able to save water and, through the Made Blue foundation partnership, 6,600 litres of clean water has been donated to deprived areas. Using this piece of equipment also reduces the site's Scope 3 C02 emissions, with less supplies needing to be delivered due to the dosing unit supporting all areas of cleaning in the centre.
The Elmsleigh Centre looks forward to being able to capitalise on this sustainability initiative in 2023 and beyond.