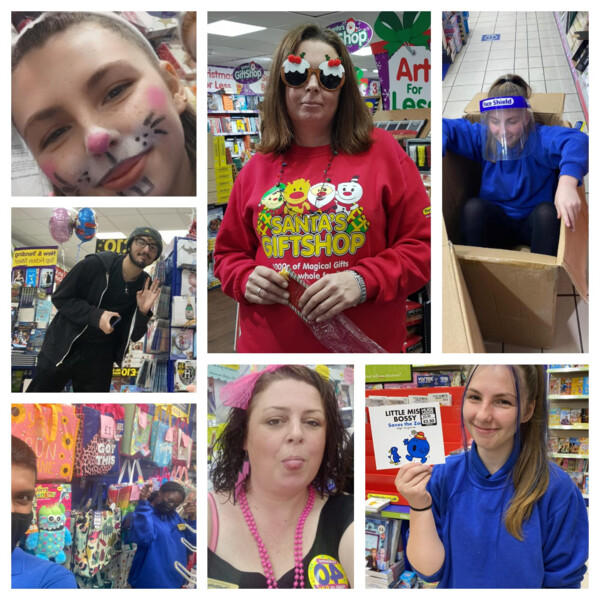 Meet the business - The Works
We had a chat with Donna Odell, Store Manager of The Works, to find out about how she became involved with the brand and her/its progress within the Elmsleigh Centre. Here is what Donna told us:
What made you decide to join The Works/what attracted you to the brand?
It was the craft products that I particularly liked!
What does your day-to-day job involve?
Everything, working very closely with my team. I run the store, deal with all the deliveries, with customers, and with staff.
What is your favourite part of this job?
It would definitely be interacting with our customers.
What is the most popular product line currently at The Works?
It's a 'build your own den'. It can be made into various shapes, like a rocket, castle, playhouse, igloo, and costs just £10.
Which social media channel could you not live without?
Both for the store and personally, it would currently be Facebook. However, we are building up on Instagram too at The Works now.
What is the oddest product that you've ever been asked for?
They're not odd in themselves, but we keep being asked if we sell SIM cards and Oyster cards.
What has been your biggest achievement in the past year?
I would say the achievement is over the last five years. I started working as a Christmas Temp in the Feltham store five years ago and have worked my way up. I was made Store Manager in Staines at The Elmsleigh Centre three years ago.
What three words would people use to describe you?
I asked four of my staff – one of them said Confident, Diligent, and Friendly/Fun; another said Organised, Efficient, and Energetic; the third one said Passionate, Motivating, and Friendly; and the fourth one listed Hard-working, Funny, and Kind.
What, to you, would be a perfect day?
It would be spending time with my granddaughter and daughter.
Which superpower would you like to have, and why?
I'd like to be invisible as I could then be nosey!