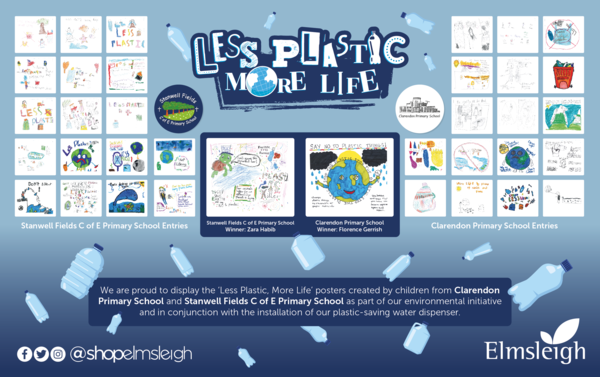 'Less plastic, more life' environmental initiative
The team at Elmsleigh Shopping Centre in Staines has run an exciting environmentally-themed art initiative working with local primary schools. In conjunction with the installation of a plastic-saving water dispenser in the shopping centre, students were asked to create a poster sharing their ideas for using less plastic.
Children from Clarendon Primary School and Stanwell Fields C of E Primary School participated and we saw some fantastic ideas and very skilful entries. We are now proudly displaying a vinyl of the shorlisted and winning artwork in-centre alongside the water dispenser on the mall. Why not pop along and take a look?