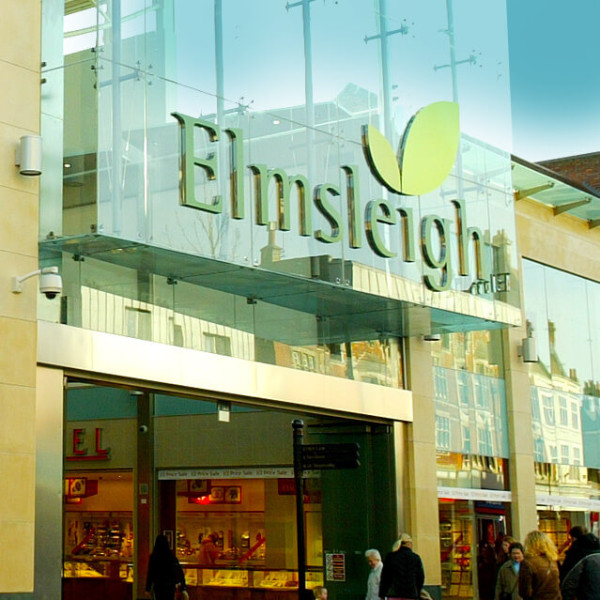 A new library coming to Staines upon Thames
A new library will be opening in Staines-upon-Thames in 2024 and Spelthorne Borough Council has been working in partnership with Surrey County Council on this flagship project for the Borough. Spelthorne Council has provided an accessible and convenient location for residents which will see the current library relocate to inside the Elmsleigh Centre and a creation of a community 'Hub.' The facility will include:
a state-of-the-art flagship modern Library and Cultural Centre
relocation to the former Decathlon store located in the Elmsleigh shopping centre
Citizens Advice, Voluntary Action, Spelthorne Museum and other lettable space
integration of Spelthorne Museum into the layout of the library to create an enhanced resident experience
external branding to windows and brickwork and landscaping to outside area
Leader of Spelthorne Borough Council, Cllr Joanne Sexton said, "Since we began working with Surrey County Council on this project, our ambition has always been for the new library to be an integral part of the community. Our commitment to significantly investing over £200k per annum in this project is because we truly see the value of libraries and we are excited that the hub will be located in the Elmsleigh Centre. Libraries are so much more than books and this new hub will offer an engaging programme of cultural and creative activities, whilst being a stimulating and nurturing environment for all residents to enjoy."
Becky Whale, Chief Executive Citizens Advice Runnymede and Spelthorne said: "Citizens Advice is very excited to have the opportunity to move into this great new community facility. With more and more demand on our service as a result of the cost-of-living crisis, operating from Staines library will bring us closer to our partners and locate our work in the heart of the community."
The new library forms part of a multi-million investment into Surrey's libraries which was approved by Surrey County Council's Cabinet to modernise services and create flexible, innovative and inclusive spaces that best meets the needs of residents. The first phase of this work will focus on key libraries including Staines-upon-Thames, Epsom, Redhill, Woking and Weybridge with completion expected by the end of 2024.
Surrey County Council Deputy Leader and Cabinet Member for Communities and Community Safety, Denise Turner-Stewart said: "It's fantastic to be able to invest in our libraries and create cultural and community hubs so they are better placed to serve Surrey's residents. The improvements will provide the opportunity to redesign and refurbish some of our key libraries, providing updated, attractive and inviting places where people can read, socialise, study and relax. This work is all about making sure Surrey's libraries are all vibrant hubs, providing warm, friendly spaces where everyone is welcome."
To find out more about libraries in Surrey visit the Surrey Libraries web pages: https://www.surreycc.gov.uk/libraries