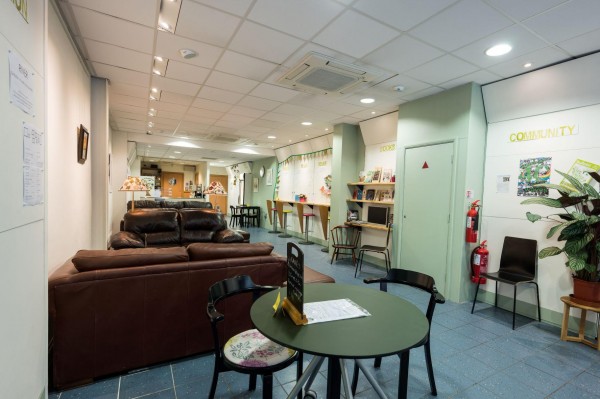 Talking Tree will lend a helping hand
As a UN report highlights the dramatic global impacts of the climate emergency and a need for urgent action, a new cafe in Staines is pioneering a community-led approach to tackling climate change.
Talking Tree in the high street is run by local people and volunteers. It aims to serve Spelthorne residents with delicious snacks and drinks, whilst driving practical action to tackle the climate emergency.
And with Great Big Green Week - the largest event for climate and nature action, ever seen in the UK - coming up in September, residents should expect to see a range of activities to join in with, including music events, art exhibitions, film nights, family challenges and even a hedgehog house-building workshop.
Set up by a group of local climate activists, Talking Tree was founded with an awareness that many people have an anxiety around the climate crisis and a desire to take practical steps for change.
With its name derived from the Saxon word for Spelthorne, meaning 'Speaking Tree', the café will become a vibrant community hub for people to meet and relax, as well as a venue for everything from jazz clubs and comedy nights to cycle repair workshops and upcycling classes, all aimed at improving the lives of others whilst supporting the environment.
The cafe opened in June and customers have already been enjoying delicious vegetarian snacks and drinks in the friendly and welcoming space, surrounded by environmental art.
Meanwhile the team of volunteers - now more than 60 strong - have been active for months, turning donated surplus food into tasty meals which were delivered free to anyone who wanted them at the height of lockdown. Now the cafe menu uses these donated ingredients, helping to reduce food waste, a key contributor to CO2 emissions.
Talking Tree will form part of a network of Climate Emergency Centres operating around the country, and is only the second to open its doors. It offers local people with shared goals the chance to meet up and work together to make a difference.
Tony Woodward, one of the founding volunteers explained the vision for Talking Tree, saying, "We want our café to be a hub for the community. A welcoming space where anyone who lives or works nearby can come to share skills, ideas and information that will help us to collectively address the climate and ecological emergency first and foremost, but also to tackle other issues that affect the sustainability of the local community."
Anyone who'd like to is encouraged to get involved and support the project, either by attending events or by offering their skills as a volunteer in whatever way suits them and their lifestyle. To date people have contributed whatever skills and time they can, from students spending Saturdays developing biodiverse gardens, to retirees running book clubs on weekday evenings and friends batch-cooking meals on Tuesday mornings.
Local people are encouraged to visit the café which is near the Elmsleigh Centre opposite Pret a Manger, and to learn more about how they - and the café - can make a positive difference locally and nationally, whilst sampling the coffee and vegetarian / vegan menu. If they want to, they can pay to add a leaf to the 'Pay it Forward Tree', helping others who need support to grab a healthy bite or warm drink whatever their financial circumstances.
Vanessa Kane, one of the founding volunteers, said, "As a group, we were inspired by the idea of launching a Climate Emergency Centre as an opportunity to build community, while coordinating local climate action, and helping revive Staines High Street.
"Talking Tree's emphasis is on positive community action. With lots of us doing our bit to tackle the climate emergency, we will have more of an impact than one or two people doing 'sustainability' perfectly...after all, it's everyone's business to help build a better future for our children."
To see the cafe menu and learn more about Talking Tree's aims and activities - including what's going on in the Great Big Green Week - visit the website.