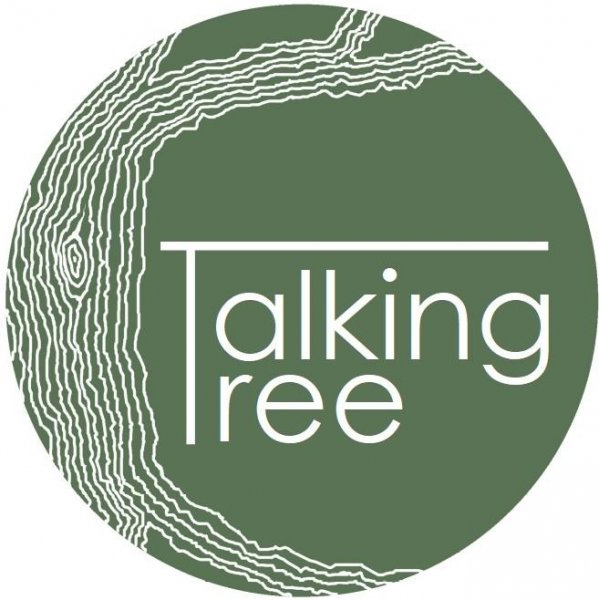 New community run Climate Emergency Centre, the Talking Tree, to open in Staines-upon-Thames
Part of the historic county of Middlesex, Spelthorne is a local borough in Surrey, situated south-west of London, near Heathrow airport. The borough appears in the Domesday Book of 1086 as Spelethorne, in Middlesex. Spelthorne was a 'hundred', where local landowners met about once a month, to discuss the pressing issues of the day. Today, Spelthorne is home to approximately 100,000 residents in an area covering approximately 20 square miles, rich in parkland and open space with about half the land area designated as Green Belt, including areas along the Thames path.
Like many suburban areas, Spelthorne has faced challenges arising from commercial and housing development pressures, which have threatened the Green Belt and the balance of urban and natural areas which characterises the area. In recent years, residents have successfully organised to oppose council plans to develop a number of Green Belt sites and it is through this activism that a disparate group of individuals met, all of whom shared an interest in the environment and sustainable living. Calling themselves the North Surrey Climate Alliance, the group's initial focus is to minimize waste, reduce consumption, preserve natural open space and raise awareness and understanding of environmental challenges in the borough. Over time, with the collaboration of other groups, it hopes to create a positive influence on a range of issues that affect community sustainability, including environmental protection, urban infrastructure, social equity, and participatory governance.
Through a series of initial meetings, the volunteers agreed that having a physical space from which to coordinate activities would be a key priority, and so the idea for Talking Tree was born. Tony Woodward, one of the founding volunteers explained the vision and reason for naming the venue the Talking Tree: "We were inspired to name the venue the Talking Tree after the Saxon word for Spelthorne which meant 'speaking tree' – a place where different groups would meet to discuss important issues. We want our centre to be a hub for the community, a welcoming space where anyone who lives or works nearby can come to share skills, ideas and information that will help us to collectively address the climate and ecological emergency first and foremost, but also to tackle other issues that affect the sustainability of the local community." Having drawn up an initial plan, the group approached Spelthorne Council in late May 2020, requesting the council's help in finding an appropriate building. The business model proposed allowed the project to self-fund, as the owner of a suitable vacant business property, could reduce business rates payments by 80-100% through leasing the property to Talking Tree as a not-for-profit organisation. As it happened, Spelthorne Council were the owners of a vacant retail property in the heart of Staines High Street. Formerly a betting shop, the premises had been empty for an extended period and Spelthorne Council saw the benefit in supporting the Talking Tree project to re-purpose the building as a positive community space.
While everyone involved in the project has an interest in the environment and climate change, the group is made up of individuals of all ages and a variety of backgrounds, from educators to engineers, youth workers to marketers, students to retirees. Talking Tree volunteers have grown in number from an initial handful to a sizeable force, with each new member of the group bringing a unique set of skills and an enthusiasm to build a better Spelthorne. The team took possession of the keys to the premises in early November and the ensuing weeks have been a flurry of activity with a core group of volunteer labour hammering, plumbing, plastering and painting to turn a dark betting shop into a versatile community venue.
Talking Tree will be a shared space dedicated to building community and improving the local environment in Spelthorne. The venue will centre around an on-site café serving a vegetarian and vegan menu, using surplus ingredients whenever possible. The main exhibition and performance space will provide an inspirational programme of arts, film, talks and music performance, while an adjacent meeting room and workshop will host local community groups and classes in practical skills to help participants live more sustainably. There are also plans for a 'library of things' and a community fridge in the short to medium term.
With a provisional opening date in Spring 2021, dependent very much on COVID restrictions, Talking Tree in Staines will be only the second Climate Emergency Centre to open in Britain, with Ilford having launched in September 2020. There are, however, a number of Climate Emergency Centre projects underway in communities around the UK including Guildford, Redbridge, Manchester, Doncaster / Rotherham, Oxford/ Witney, Brighton, Lewes, Hereford and Swansea.
Vanessa Kane, one of the founding volunteers, said, "As a group, we were inspired by the idea of launching a Climate Emergency Centre as an opportunity to build community, take positive climate action, and help revive Staines High Street. It's been such an exciting project to be involved in and I've been blown away by what we've managed to achieve with co-operation and support from diverse members of the community. We're actively building our network and recruiting volunteers now, so I'd encourage anyone interested in getting involved, in whatever capacity, big or small, to make contact with the team. Prospective volunteers can do this by filling in the form on our website: https://talkingtree.org.uk/volunteer/ or by making a general enquiry via e-mail volunteer@talkingtree.org.uk."
2020 has been an unusual year with the Talking Tree team mainly meeting on Zoom and small groups working on the refurbishment while social distancing. A launch date early in 2021, will require the team to plan for a Covid-friendly opening. Chris Hyde, another founding volunteer, was philosophical about the effects of the pandemic: "Because it has affected all of us, Covid-19 has not only reawakened a sense of community but has also heightened our awareness of the wider crises that face current generations, including climate change, the refugee crisis and food poverty, to name just a few. The pandemic has reminded us that we need the support of our community to tackle these problems and to not only survive the crisis, but to build a thriving future for generations to come."
Talking Tree is doing just that, by bringing together diverse groups and individuals to build relationships, solutions and resilience. In doing so, Spelthorne residents are definitely barking up the right tree!