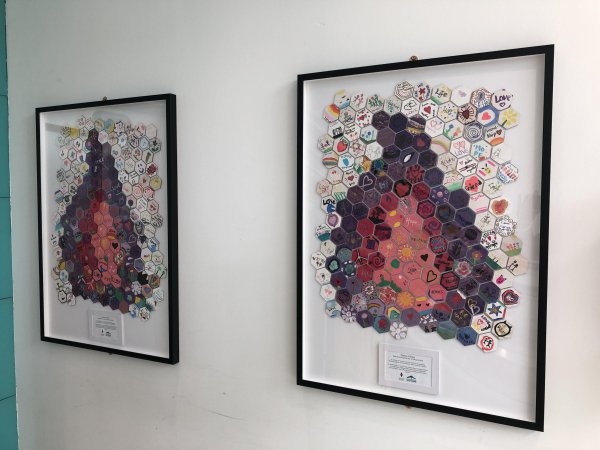 Holocaust Memorial art project
Spelthorne Borough Council held a special memorial event on 27th January to mark Holocaust Memorial Day which reflects on the horrors of the Holocaust and other genocides throughout history.
Leading up to this event, 300 children from local primary schools participated in a collaborative art project, decorating discs which were joined together to form the Holocaust Memorial Day emblem.
This artwork is on display throughout the Borough during 2020 and some can be seen at Elmsleigh Shopping Centre.