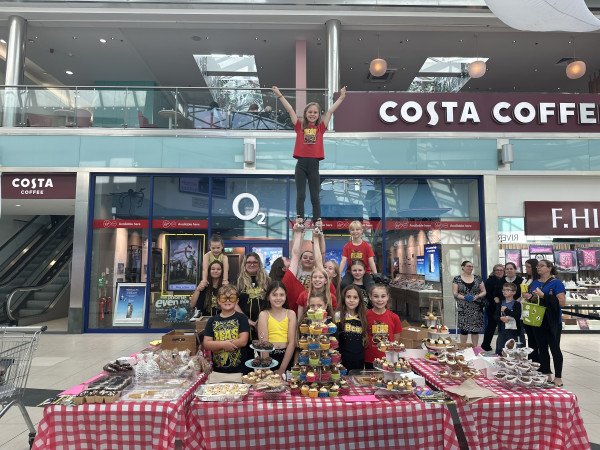 Cake Sale raises an amazing £838.72
Locally-based Beas Cheerleading held a highly successful Cake Sale at the Elmsleigh Centre on Saturday 30th September, following an equally good event back in April.
They raised an amazing £838.72 to support their cheerleading group.
A huge thank you goes out to all who donated on the day and came along to see them, also to the team of adults and children who took part in the event.
To find out more about Beas Cheerleading, please click here