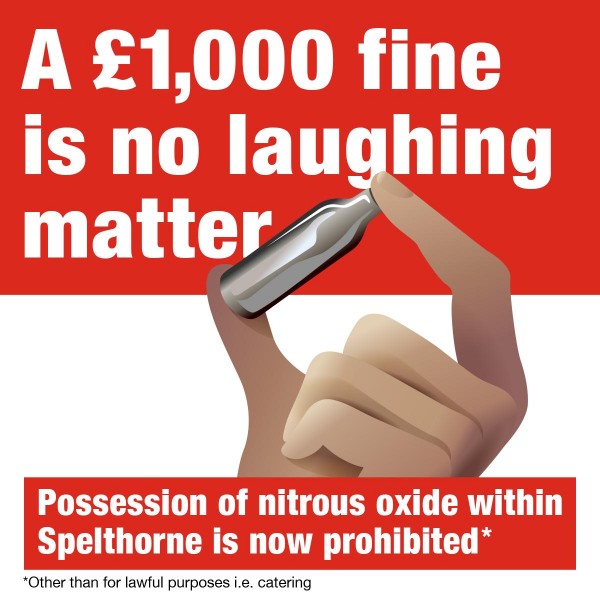 A £1,000 fine is no laughing matter...
Spelthorne Borough Council has put in place a Public Spaces Protection Order concerning the use of New Psychoactive Substances, formerly known as legal highs.
The order applies to all public land within the Borough and prevents the use of any Psychoactive substance. Any person who fails to comply with this order without a reasonable excuse (i.e. catering purposes) will be issued a Fixed Penalty Notice of £100 or risk a fine in court of £1,000.
For more information, please click here